Welcome to Trilinks
Welcome to Trilinks, our golf blog, this is a blog where you are kept abreast with the trending golf information and also being intimated with the best golf tips that are friendly and easy to grasp by anybody, even beginners.
The History and Origins of Golf
The ancient origin of this game remains unclear, and it is much debate. However, the modern golf game is believed to have originated in Scotland, around the 15th century. The sport is also traced to the Roman game of paganica by some historians. In the game of paganica, a bent stick is used by participants to hit a leather ball. Some theories state that this game then spread throughout Europe as the Romans conquered some European territories during 100BC before the game eventually evolved to the modern golf game.
There are other games that have some similarities with golf, and some of these games are believed to be the origin of the golf game. One such game is the cambuca game in England and the chambot in France, the Persian chaugan game, amongst others. However, the main origin of modern-day golf is from Scotland.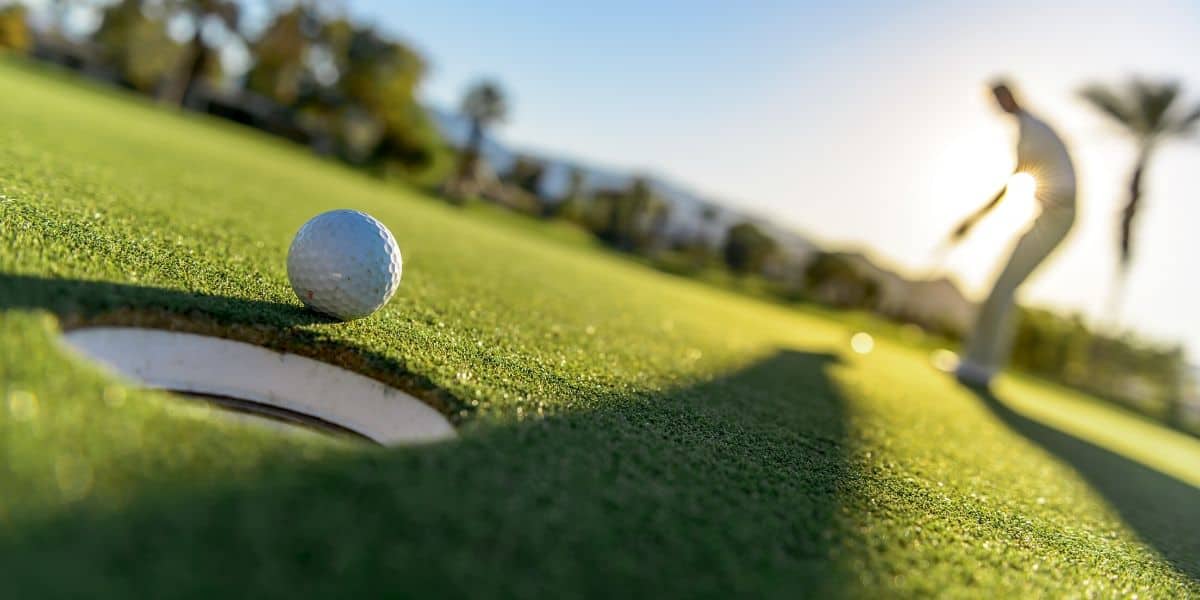 Starters Kit and Best Beginners Tips
We have carefully summarized the best golf tips for beginners as well as some starters kits that can be of great use for beginners. Here are a few tips to use as a beginner when golfing.
Before going out on the course as a beginner, the first best golf tips would be to know the basic golf rules and etiquette, which is practiced by golfers. Knowing these rules and etiquette will prevent you from disturbing other golfers. In golf, there are no referees on course; therefore, it is the responsibility of golfers to apply all the rules as they play the game. Every beginner needs the best golf tips.
When other golfers try to hit a golf shot, always try to be as quiet as you can. This is because more concentration while trying to take a golf shot would increase your chances of taking the shot the way you want to. As a beginner, another basic golf etiquette you should familiarize yourself with is that you should never attempt to, or walk on the line between the golf ball and the cup of someone else. A simple way to adhere to some of the basic rules is to always have it in mind that you should only do unto others what you would have them do to you.
As a beginner, another best golf tips for you would be the starters kit to use. The best beginners' starters kits include the following: Two woods, one driver, one hybrid, two wedges, one putter, and seven irons. One thing to consider when looking for the appropriate starters kit as a beginner is the cost of the package, the quality of the club as well as the variety of features. These best golf tips for beginners is just to mention a few.
Major Tournaments in the UK
Golf is the most popular sport in England, this might be because the sport originated in Europe as a whole. One interesting thing about golf is the fact that bettors across England enjoy gambling on golf. These bettors pick the major golf tournaments and begin placing their bets and winning real money. Some of the major tournaments in the UK include
PGA European Tour
USLPGA Tour, LPGA TBA
USPGA Tour
This is to mention a few tournaments which usually hold in almost every month. Interestingly, while bettors love sports betting on golf, it is important to note that the best way to bet online is via online casino sites. This is mainly because sports betting on online casino sites come with many no deposit casino bonuses. With this casino bonus, beginners are able to place free bets, improve their strategy and win real money. Another thing to consider in addition to the casino bonus is the fact that only legal UK online casinos should be used. Using a legal UK casino would only help protect the security of your information as well as your money.
Top 10 Golf Courses to Consider If You Want to Begin
As a beginner, you might want to begin with a famous golf course, especially one that is frequently used by top players. You will find these golf courses in different magazines. However, at Trilinks, we have compiled a list of the top 10 golf courses to consider if you want to begin.
Marlwood Golf Course: The Marlwood Golf and Country Club offer an enjoyable experience as well as enough challenges to golfers.
Royal St George's
Sunningdale (old)
Royal Birkdale
Sunningdale (new)
Swinley Forest
Royal Lytham & St Annes
Woodhall Spa (Hotchkin)
St George's Hill (Red & Blue)
Ganton